Oregon High School Equestrian Teams
is a great opportunity before you! You have taken the first step. Our goal is to help you to be a part of our High School Equestrian athletic program!! This Equine program is for High School Students who want be challenged, build character and do the sport they love . . . .
Read More
Fred Meyers Donations
Shop and Support OHSET!!
You can help OHSET earn donations just by shopping with your Fred Meyer's Reward Card.
Fred Meyer is donating $2.5 million per year to non-profits in Alaska, Idaho, Oregon and Washington, based on where their customers tell them to give. [
Click Here
] for the details!
Dream Vacation Drawing
Remember to purchase your tickets for the Dream Vacation! Tickets on sale now. Get your ticket from an OHSET athlete.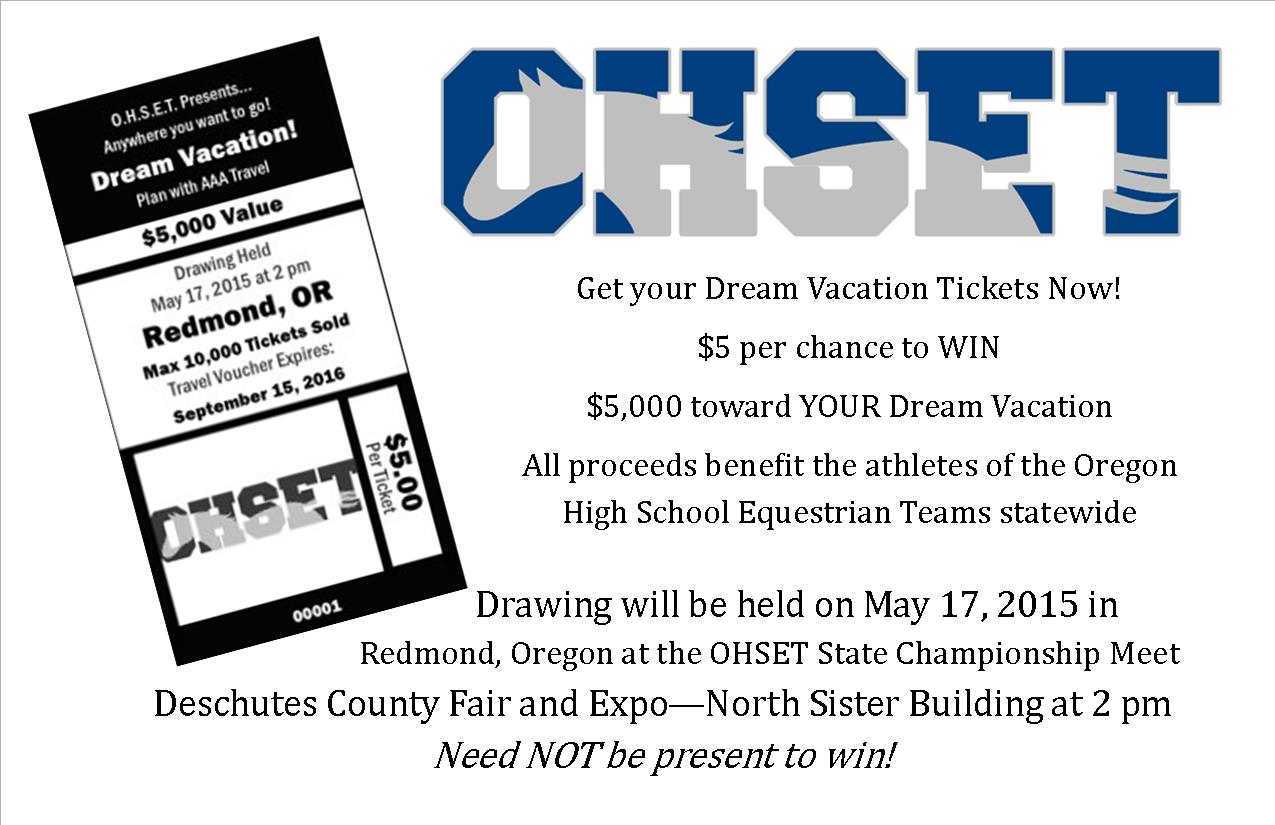 [
Click Here
] to download Raffle Flyer. Please share and help spread the word!
Helmet Requirements
There have been some questions raised about helmet use requirements at "NON" OHSET events. Remember, our rules and insurance govern OHSET events (not OHSET attire). So, helmets are required while riding or driving at:
» Any OHSET event.
» At any event raising funds for OHSET.
» At any event OHSET money was used to pay entry fees for.
» At any event that a coach or advisor said, "this is going to be our ____ practice;" as in cattle practice, gaming practice, etc.
» At any event where coaching from an OHSET coach is happening with OHSET athletes. While any ER Doc would tell you to wear your helmet when you ride at all times, OHSET does NOT require it: When you are at an event not covered above, like a gaming play day or Open horse show.

What athletes are wearing doesn't matter. Use common sense, if there is some question about if it's an OHSET event, error toward wearing helmets. They can wear their garb anywhere, helmets or not.
Get News and Notices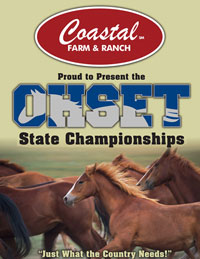 Website Updates
» South Valley & North Valley Meet 1 results are posted.
Mark Your Calendar. . . [View All]
North Valley District Meet #2
Mar-05-2015 to Mar-08-2015
Yamhill County Fairgrounds, McMinnville

South Valley District Meet #2
Mar-06-2015 to Mar-08-2015
Oregon Horse Center, Eugene

North West District Meet #2
Mar-12-2015 to Mar-15-2015
Yamhill County Fairgrounds, McMinnville

Tri-River Valley District Meet #2
Mar-19-2015 to Mar-22-2015
Yamhill County Fairgrounds, McMinnville

Tri-River Valley District Meeting
Mar-20-2015
Yamhill County Fairgrounds, McMinnville
7 am
Minutes
District Maps